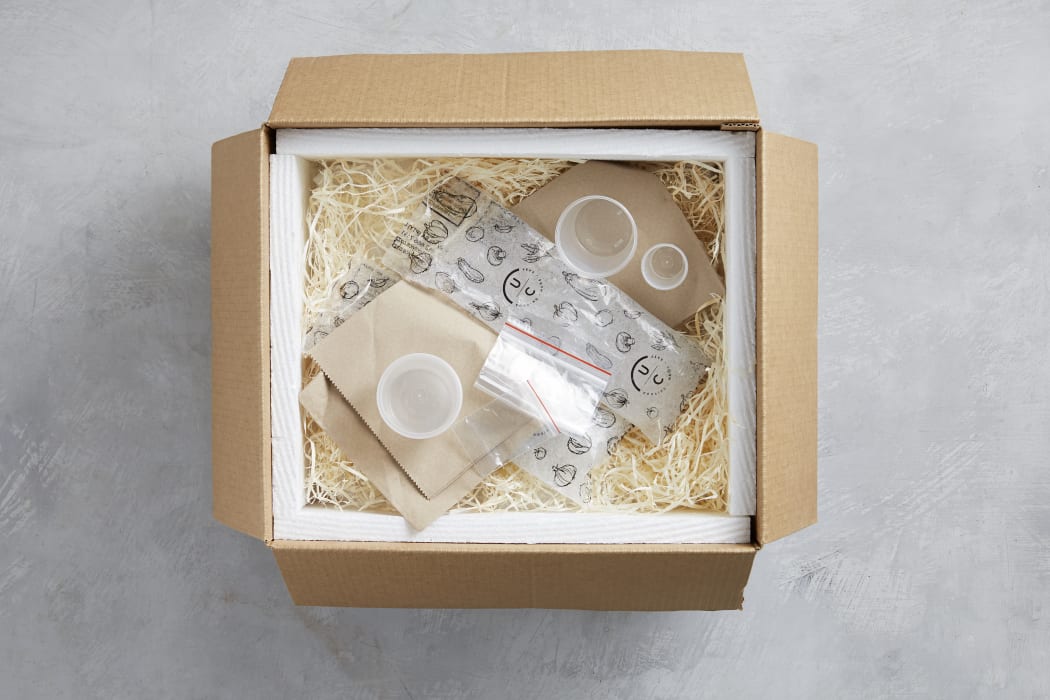 How To
Recycle your Packaging
We want to be greener than our veggies
UCOOK wants to make sure that everything we send you can be returned back to the earth. Is everything in your box really reusable and recyclable? YES! As approved by South Africa's most trusted and established recycling bin company – and our recycling partner – Post Wink, almost everything in your box can be recycled in a normal mixed-recycling bin.
Did you know that even if you separate your recycling from your waste, municipal waste collection doesn't always ensure that your glass, plastic and paper is recycled? Talk to your body corporate or neighbourhood about recycling in your area, or follow these links to learn more about the companies and organisations who are making recycling possible.
Cape Town:
Municipal Drop Off Guide
Recycle1st
Joburg:
Pikitup
Durban:
Sustainable Waste Management
In the meantime, here's what you can do with the contents of your box: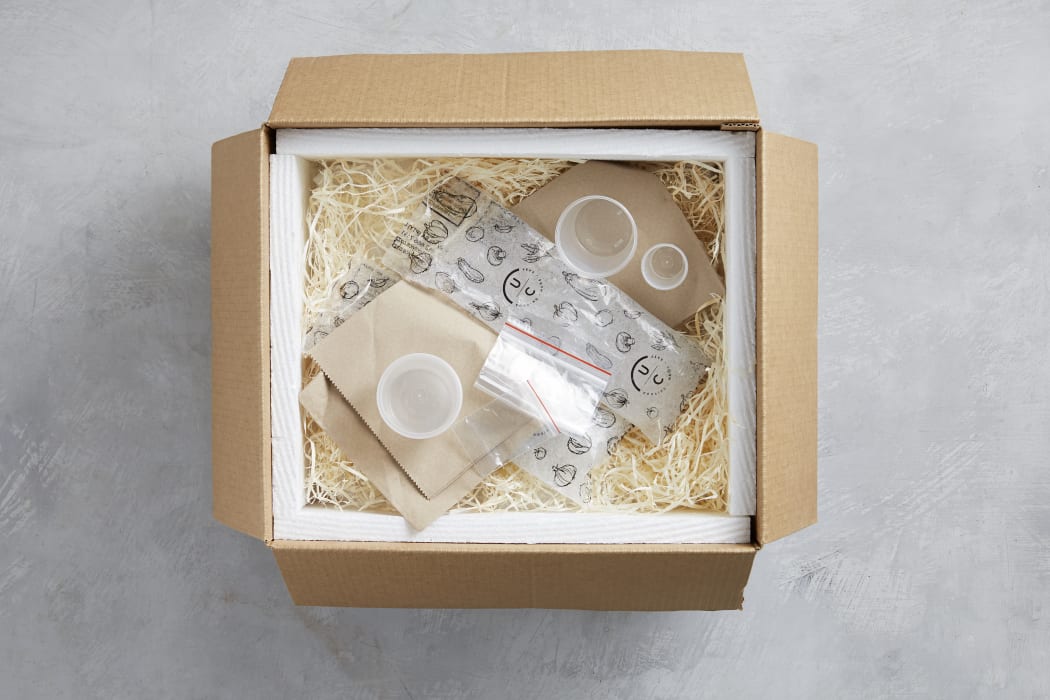 WHAT GOES WHERE:
Here's what to do with your packaging. Make sure it's all clean and dry – we recommend putting lids back on your tubs so that a missed spill won't contaminate the rest. If your items aren't clean, they can't be recycled!
Cardboard Box
Made from a combination of virgin and recycled material, your UCOOK box can be placed in your regular recycling.
Polystyrene
#6 expanded polystyrene, to be exact. Believe or not, polystyrene can be both reused and recycled! Add it to your regular recycling.
Brown Paper Bags
Our brown bags are made from recyclable and biodegradable paper, meaning they can either be added to your compost bin or placed in your regular recycling.
Ice Packs
These icy guys consist of a gel made from water and nitrogen, within a bag made from #4 recyclable low-density polyethylene. To get rid of the gel, snip open the bag and empty it into your garden or down the drain. The nitrogen will evaporate and the rest is just water – making it safe for plants! The empty bag can then be placed in your regular recycling.
Tubs & Lids
Both tubs and their lids are made from #2 recyclable high-density polyethylene – meaning they can simply be added to your regular recycling.
Woodwool
These neat wood shavings are completely compostable! Add them to your compost bin.
Herb & Liquid Bags
Both of these bags have had to be made from non-recyclable plastic (oh no!) but fear not – we have a green solution for you. Add these small bags to your EcoBrick for the month (read more about these below).
Resealable Bags
These are category 4 plastic LDPE (Low-Density Polyethylene) and are recyclable when the seals at the opening are cut off. We encourage you to reuse them for your leftover spices, or otherwise add them to your EcoBrick.
Our Green Dream
Since June 2018, we have begun replacing plastic bags with recyclable/biodegradable brown-paper bags for hardier veg like Brussels sprouts, baby potatoes and others to reduce plastic use. Additionally, we are running trials in our kitchen to determine what other spices, herbs, and veg can be packaged in brown-paper bags without compromising freshness. At the moment, we're using the current packaging because it ensures that your greens stay as fresh as possible. We also offer to take care of all your packaging for you if you are able to return your box to UCOOK with our courier partner Picup in Cape Town, and hope to launch this initiative in other locations soon. We are also looking at more eco-friendly plastics for the items where a brown-paper bag simply won't cut it. Beyond that, we are researching biodegradable labels so that everything we use can be returned to the earth. Ultimately, the planet is as important to us as it is to you, so we are doing all we can to reduce, reuse, and recycle our materials.
About EcoBricks
An EcoBrick is a plastic bottle that has been packed with plastic, to a set density, forming a reusable building block that can be used over and over again! EcoBricks can be used to make modular furniture, garden spaces and even full-scale buildings such as schools and houses. Simply clean, dry and pack your plastic into a PET drinking bottle, to a minimum density of 0.33g/ml, and contribute towards building green spaces each month! EcoBricks can be donated at these drop-off points around South Africa – call ahead and get green!