Deck out your kitchen + sharpen up your cooking skills with R26 500's worth of Scanpan and Global Knives products!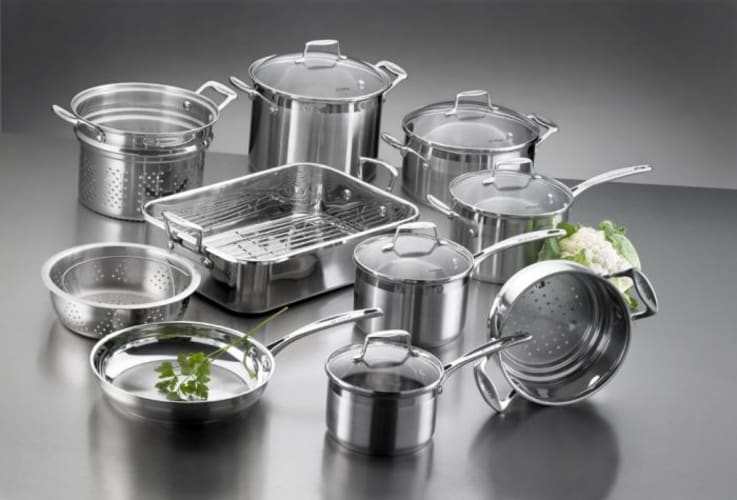 What you'll win
Cooking isn't fun when you're using old, mismatched tools, but all that is about to change with R26 500 of cookware from Scanpan and Global Knives! From expert-level pots, pans and steamers, to roasting pans and knife sets, you can win a prize that's guaranteed to get your cooking again and make your kitchen your new favourite space to be in.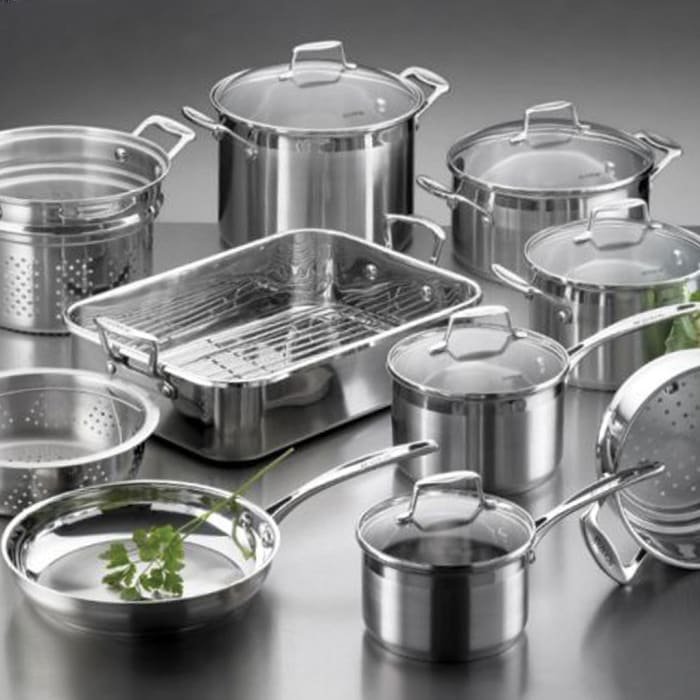 Scanpan 10-Piece Impact Cookware Set
These luxurious Danish Design Scanpan products boast stainless steel exteriors and extra thick bases for excellent heat retention. This set of luxury cookware is dishwasher and oven safe, making all 10 pieces easy to maintain + guaranteed to last.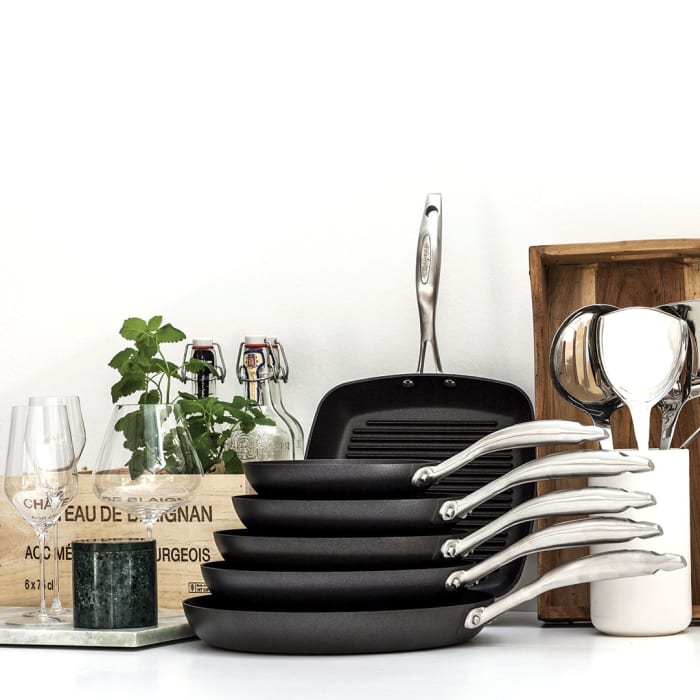 Scanpan Pro IQ Grill Pan
One of Scanpan's most versatile pieces, the Pro IQ Grill Pan is designed to distribute heat evenly, meaning that food can be cooked-through quickly in the pan, with no possibility of it warping.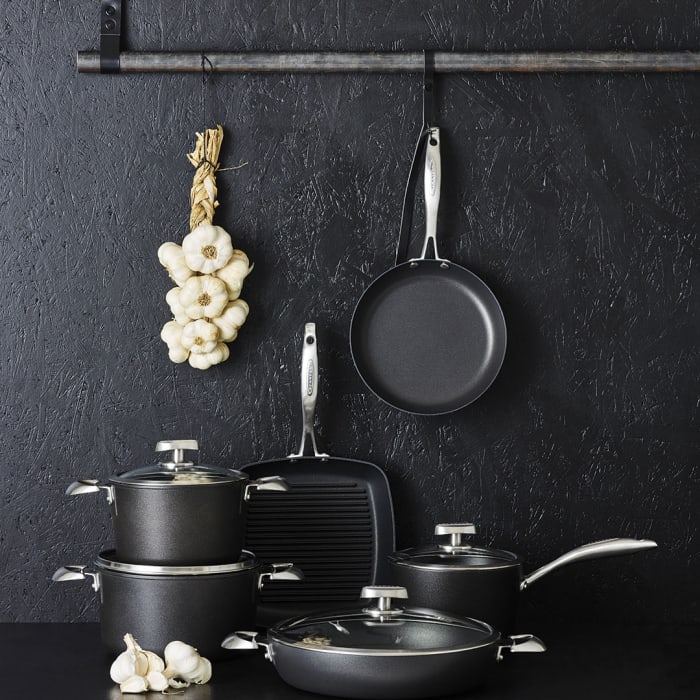 Scanpan Pro IQ Fry Pan
Scanpan's Pro IQ frying pan has a Patented Stratanium non-stick surface, making the metal utensil durable + easy to clean. With excellent heat retention and strength, as well as an ultra-sleek design, it's no surprise that this luxury range is the cookware of choice on MasterChef Australia.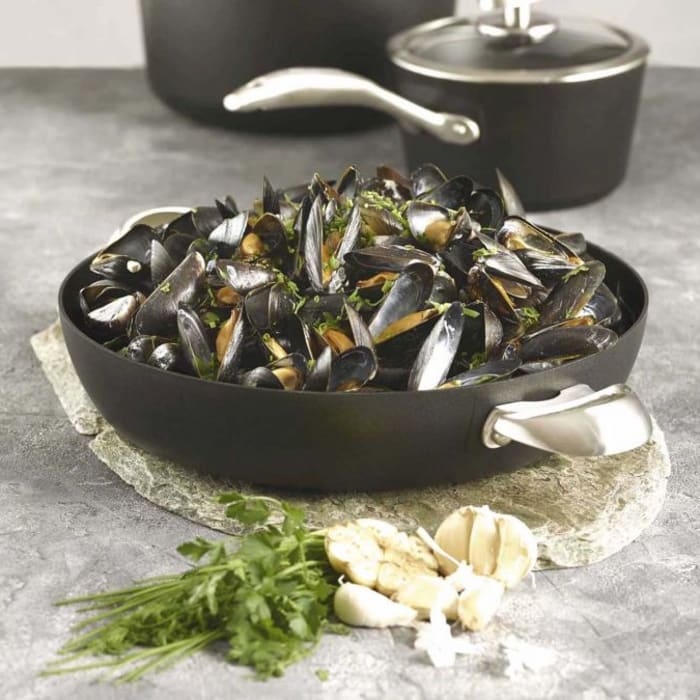 Scanpan Pro IQ Chef Pan
Scanpan's Pro IQ range is made in Denmark and puts together the best features of luxury cookware to produce a selection that's suitable for all applications. With its stainless steel riveted handle + squeeze cast induction aluminium body, this high performance cookware also looks beautiful sitting on your kitchen counter.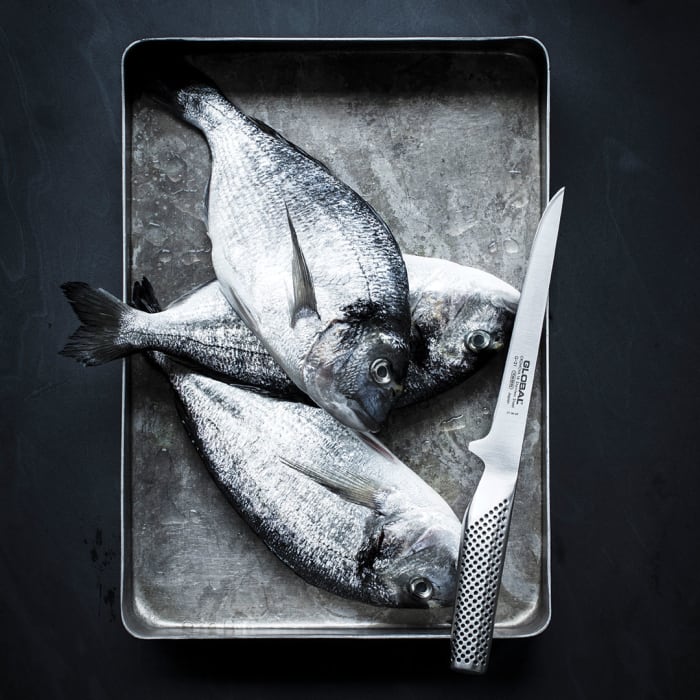 Global Knives 8-Piece Knife Set
Handcrafted in Japan, Global Knives' knife set is sleek + functional, with stainless steel blades that hold their sharp edges longer than any other. Make this stylish and practical knife block the centre-piece of your kitchen!